HELLO COMISIONADORES :DD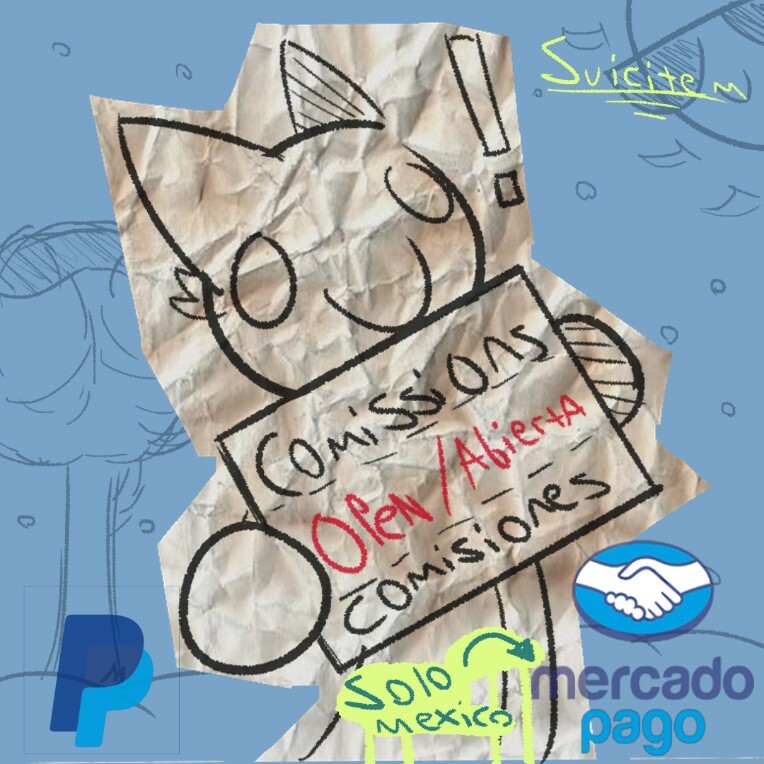 im so happy because i made comissions, ohh wow!! :0
and yep its cheap because its crhistmas and santa claus is in coming ( and because i need eat something *cof cof*)]
you can pay me in paypal or you if you are from mexico compadre, usa mercado pago y paga desde tu oxxo uwu.
.
also if you need answers or you want a draw, send me PM and lets talk about it.
.
NOW THE EXAMPLES: *insert epic gamer music ohh wow :000*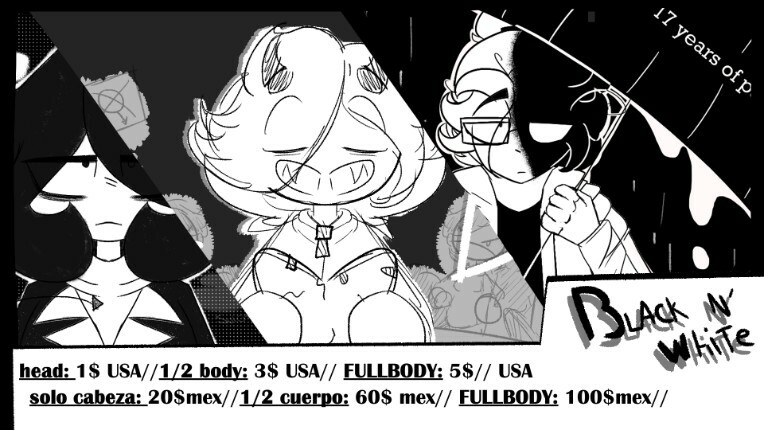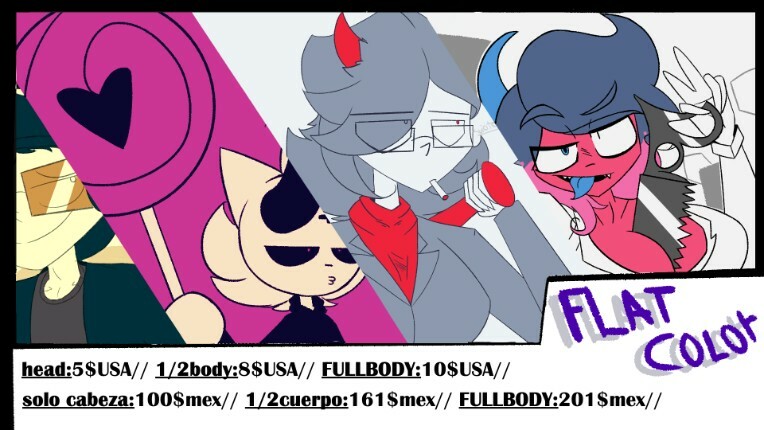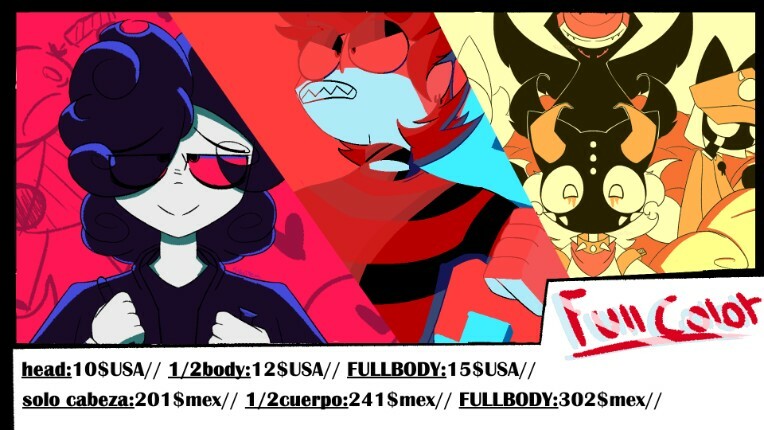 .
.
OHH DIOS, a lot of options, its ok.. i have a comparison chart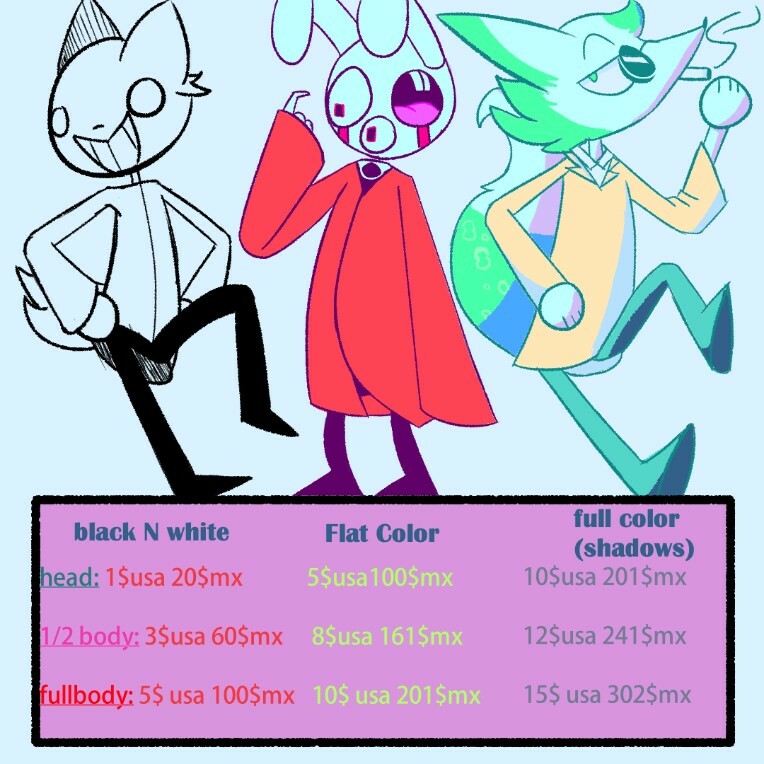 .
OPTIONALS!!!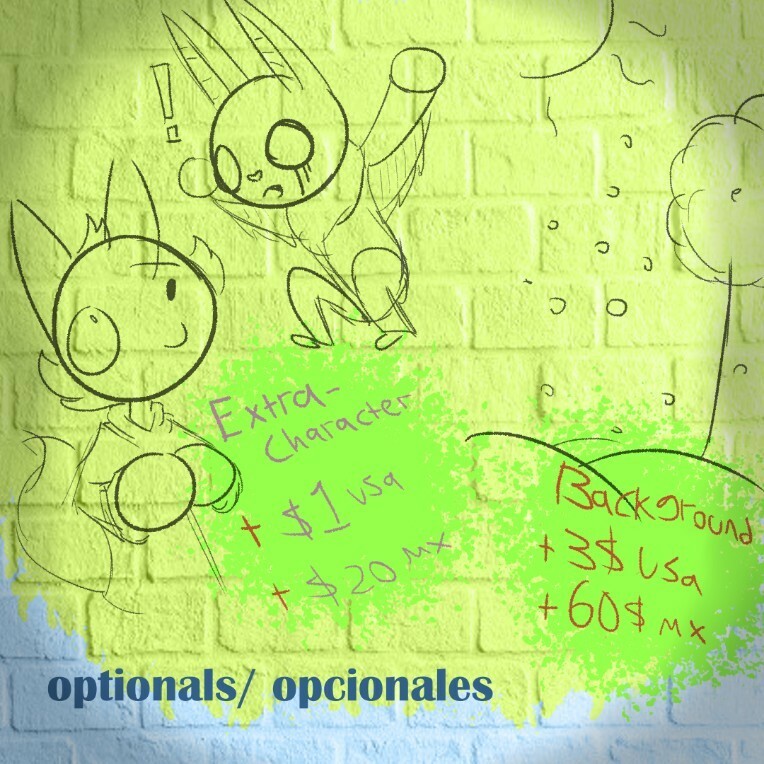 AND FOR THE FINISH.. TAN TAN TAN.. TARARARTARARARA TARARRARARARARAR DSJHNFIUHUIEHUIHFSUIH
THE FACKING RULES! (please read it pwp)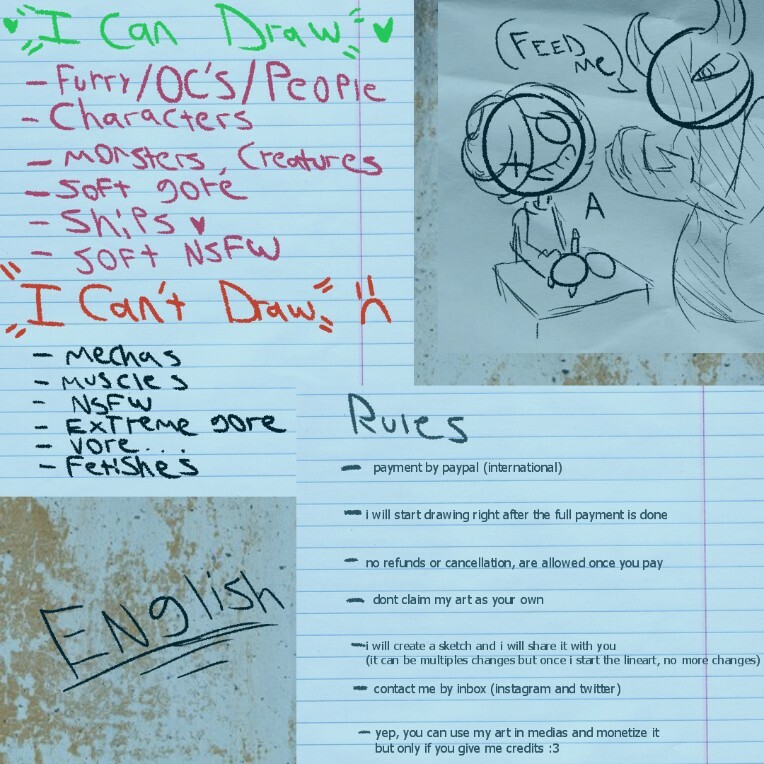 ITS ALL, ok remember, if you need something, send me a pm handsome or beautiful ;3
Adios!!! :D